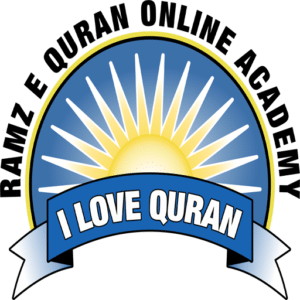 Established in June 2007, inspired by the idea of "Quran for Self not for Shelf" Ramz e Quran Academy has successfully delivered its Lessons in most parts of the World.
With an effective organizational structure, team of professionals and dedicated teachers Ramz e Quran Academy is not just some online Quran tutoring service provider, but a beloved organization of Muslim world which carries trust of thousands of brothers and sisters who become a part of Ramz e Quran Family.
Our Students and families we've worked with are soul ambassadors of our Quality Education, Dedication and Trustworthiness. As an Institution we undertake the responsibility of delivering High Quality Education with complete sincerity and dedication that we promise.
Our Mission
When the Quran began to reveal, the first word of its first verse was IQRA, that is "Read". Thus education is the starting point of every human activity. Though we all apprehend the Importance of Islam in our lives, yet we've gone far from true teachings Islam taught in Quran. Ramz e Quran (the secret message of Quran) is just a wakeup call, we're on a mission to take the original message of Quran to the people at their convenience, inside their homes, rooms, their Desktops and inside their Hearts!
About Faculty
Taking the task of Quran Teaching as a sacred moral and religious responsibility, we focus on Quality rather than the Quantity and Hire the best Quran Teachers to teach our valuable students most effectively. Our experienced faculty and sincere efforts makes Ramz e Quran ultimate choice of the parents when it comes to teaching their children about Islam and Quran.
Selection Criteria
Ramz e Quran hires, trains and monitors teachers having strong "Religious, Moral and Academic Background." Our teachers are:
Sincere with teaching profession.

Well aware with the rules of Recitation.

Hafiz-e-Quran.

Have in-depth knowledge of Tajweed and Tarteel.

Trained from reputed educational organizations.

Have excellent command on Arabic, English and Urdu languages to speak with their students and to deliver lectures.

Highly motivated and understand the complexities faced in this profession.

Believe in student-centered teaching.