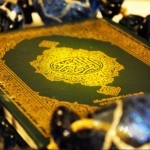 Today Online Quran classes are the most Efficient yet Easiest way to Learn Quran. Rated #9 in Top 10 online institutions of the World by Alexa (2014, 2015), Alhamdulillah! Ramz e Quran is the best Online Quran Academy till date. It is our Mission to make Quran learning easy for everyone and to teach you with honesty, efficiency and complete dedication. We feel humbled to help thousands of our valuable seekers worldwide who are ambassadors of our quality education and personalized support. Please feel free to Register Now and we'll call you to setup your Quran lessons!
Established in 2007, with a professional organizational structure and devoted Male and Female teachers, Ramz e Quran Academy has earned top class reputation across the globe. We are spreading Quranic Education all the way to Canada, America, United Kingdom, Australia, Saudi Arabia, United Arab Emirates, Germany, Spain, Hong Kong, France, Greece and Italy. Whether you are a kid or an adult, we promise to equip You with skill of reading the Holy Quran correctly with Tajweed and help you become a better Human Being by learning fundamentals of Islam and through application of Quranic knowledge. It is the only online Institute where students are rewarded with shields and certificates on completion of their Quran Courses. Signup today!
Why Online Quran Classes
Understanding the problems of modern world and parents' difficulty to help their kids get quality education at their convenience, we have structured Ramz e Quran Academy to facilitate your Islamic education online, in same cultural way and effectiveness. We believe that the importance of cultivating Quranic knowledge and it's understanding is the only way for us to succeed in this World and in our lives after death.
Ramz e Quran Academy is on a Mission to take the message of Quran in every part of the World through it's one on one online Quran classes. We have proudly devoted our lives for spreading this Noble Cause and welcome you to be a part of Ramz e Quran Family with an intention to understand the message of Allah and for ultimate success in Duniya and Akhirah! Says the Allah subhanahu wa ta'ala:
"AND WE HAVE CERTAINLY MADE QURAN EASY FOR REMEMBRANCE, SO IS THERE ANY ONE WHO WILL REMEMBER" (ALQURAN 54:17)
How Our Online Quran Classes Work
Quran courses include Quran Reading with Tajweed, Quran learning with Translation and Hifz/Memorization.
Students of all age groups, kids and adults, men and women can enroll in our online Quran learning program by filling out this registration form.

Once we receive your registration form, our representative calls you at your feasible time to collect required information for setting up your Quran classes.

We process the admission and confirm your Quran class along with mutually decided schedule via email.

You can take the Quran learning lessons on PC, tablet or any android device via Skype which is used for your convenience along with supporting software (on instructor's end).
Students just have to connect via Skype on decided and time where they meet their instructor.

Free Trial classes are offered for satisfaction of parents during first week of classes.

A very reasonable Hadiya (Fee) is charged for arranging required resources and maintain quality. You can see fee structure on hadiya section of our website.